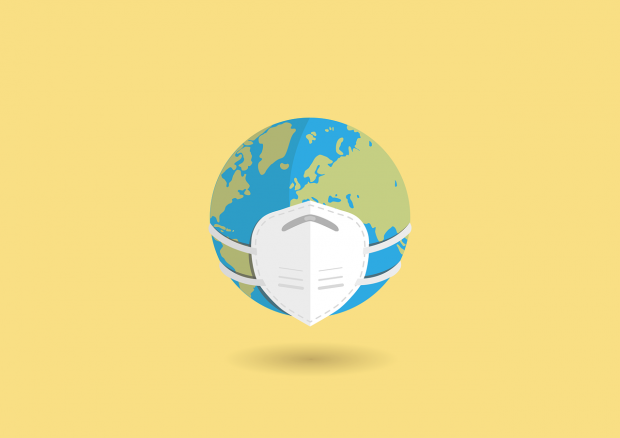 By any standards, 2020 has been an exceptionally challenging year for humanity.
The COVID-19 pandemic has tested us all individually and collectively, both in our home and working lives, in ways we could not have imagined 12 months ago.
I'd like to take this opportunity to thank everyone involved in the provision of the NHS screening programmes in England for your exceptional professionalism and hard work in responding to the challenges of the past year.
Restoring screening during pandemic
There has been a massive amount of work at local and national level to restore and continue NHS screening programmes during these very difficult times.
This has been a fabulous team effort involving PHE, national colleagues in NHS England and Improvement (NHSEI), regional screening and immunisation teams, screening quality assurance service (SQAS) teams, local screening providers and other partners.
An enormous amount of work has gone into ensuring services are restored safely, effectively and equitably, underpinned by high quality evidence and supported by SQAS.
Colleagues have responded swiftly and expertly to develop guidance and resources to enable frontline staff to provide the services we know are so important for public health.
Times of change and uncertainty
It has been so impressive to see colleagues adapt so quickly to new ways of working.
Many of us have had to suddenly change to working almost exclusively from home, getting to grips with Microsoft Teams and developing working relationships remotely. Do you even remember Skype or, for that matter, commuting?
Following the announcement in August that PHE is to be replaced, there has also been the uncertainty over how and where the national evidence, guidance and oversight function for population screening in England will be provided in future.
Colleagues have dealt with this uncertainty brilliantly, continuing to provide a high quality and responsive service with great professionalism. And I'm sure we'll continue to do so in the future, wherever that may be.
Duncan Selbie stepped down as PHE chief executive in August and I would personally like to thank Duncan for the leadership and unstinting support he showed screening during his 8 years at the helm.
It is worth me repeating and endorsing part of his leaving message here: "…be proud of what you do, always aim for the stars and look out for and after each other".
Busy time for new screening developments
Despite coronavirus, it has still been a busy and productive year for the UK National Screening Committee (UK NSC) and PHE in developing and improving the existing national NHS screening programmes, working in collaboration with NHSEI and NHS services to deliver the programme changes and improvements.
This work has included:
phasing out bowel scope screening following the introduction of the faecal immunochemical test (FIT)
preparations for lowering the age for routine bowel cancer screening
getting ready to extend intervals for HPV primary screening in the cervical screening programme
preparing for the evaluative roll out of non-invasive prenatal testing (NIPT) in the fetal anomaly screening programme in 2021
getting ready to launch an evaluation of screening for severe combined immunodeficiency (SCID) in the newborn blood spot programme in 2021
Nearly all the national screening information on GOV.UK is now published in accessible HTML digital format. This means the content is directly on the web page rather than in a separate file you need to download. This has included publishing the antenatal screening standards data report in HTML format for the very first time.
We have made significant progress to transitioning most of the national screening information materials for the public from printed to digital format. This has many benefits for the majority of people who expect to find information on the internet but we have also put measures in place to ensure people who are not online are not excluded.
A shortage of breast screening mammographers was identified back in 2016 with local breast screening services facing big challenges in attracting, training and retaining the right mix of professions and skills. So I'd also like to mention here the sterling work of PHE and NHSEI colleagues during 2020 to ensure England has a mammography workforce in place to provide breast screening now and into the future.
There is not enough space here to mention every screening achievement of 2020 and every individual involved in those achievements, but I can assure you that you are all greatly appreciated and valued.
See you in 2021
The PHE Screening blog is now taking a well-deserved rest over Christmas but make sure you stay subscribed to the blog to remain up to speed with screening developments in an ever-changing world.
Have a wonderful break, a safe and happy Christmas. See you all in 2021 when we can all hope for a return to more normal times.
UK NSC blog
The UK NSC blog provides up to date news from the UK National Screening Committee. You can register to receive updates direct to your inbox, so there's no need to keep checking for new articles. If you have any questions about this blog article, or about the work of the UK NSC, please contact the UK NSC helpdesk.