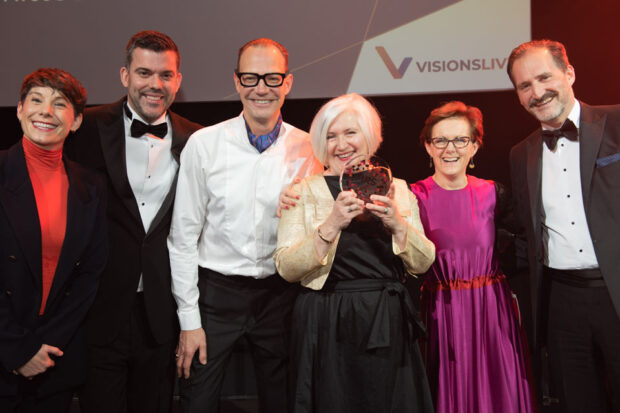 An in-depth public discussion commissioned by the UK National Screening Committee (UK NSC), Genomics England, and UK Research and Innovation's Sciencewise programme has won a prestigious national award.
The public dialogue on the implications of whole genome sequencing (WGS) for newborn screening won the 2022 Market Research Society (MRS) award for public policy/social research.
The work, by social research specialists Hopkins van Mil, brought together 133 members of the public to carefully consider the complex ethical and societal implications of using WGS technology in newborn babies.
Overall, participants were broadly supportive of the potential use of WGS for newborn screening, but only if:
proper consideration is given to the design and planning of any use of this technology
the public is involved
appropriate resources, investment and safeguards are in place
Professor Anne Mackie, UK NSC Director of Programmes, said:
The ability to sequence and analyse a person's entire genetic code has the potential to create a huge change in the way health systems work. But it also raises difficult questions, such as what conditions would it be acceptable to look for and how could we help parents make truly informed choices?

The public dialogue work was very important in helping us to understand the feelings people have on this subject. For example, participants were very clear that the right level of support must be available for parents at every stage of the screening process and that any use of genome sequencing in newborn screening must work for everyone in society.
In praising the public engagement work delivered by Hopkins van Mil, the MRS awards judges said:
Whilst not everyone will agree that this practice should be carried out, the research itself is impressive and sets a new standard for gaining insight in such a controversial area.
Hopkins Van Mil director Henrietta Hopkins said:
The project stood out for us for the commissioners – Genomics England, the UK National Screening Committee and Sciencewise – being utterly committed to the process. The 133 participants who joined us on this incredible journey were completely invested and that shows in the powerful messages they shared on the implications of whole genome sequencing for newborn screening. Thanks to everyone involved.
See full list of award winners and pictures from the awards ceremony.
Keep up to date
The UK NSC blog provides up to date news from the UK National Screening Committee. You can register to receive updates direct to your inbox, so there's no need to keep checking for new articles. If you have any questions about this blog article, or about the work of the UK NSC, email screeninginformation@dhsc.gov.uk.