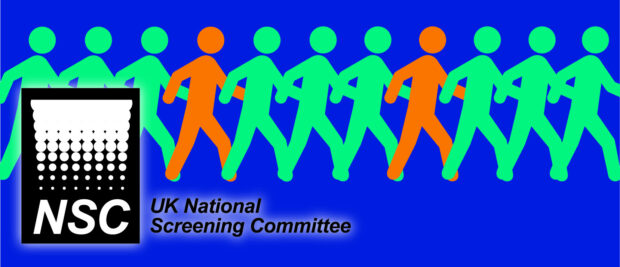 I'm sure we'd all say that it's important to listen, but sometimes we only do it with half an ear – or perhaps not at all.
After all, not only are we all incredibly busy but we get used to doing things in a certain way and it can be difficult, or uncomfortable, to change. Organisations can become a bit insular and inward-looking when this happens and it's therefore really important to bring a fresh perspective every now and again and check if we're doing things as well as we thought we were.
This is why the UK National Screening Committee's role, terms of reference and membership are reviewed every 3 years. This provides an opportunity to reflect on how things are going and what it could do better.
The last review started in 2014 and the results have just been published. It was overseen by a working group which included representatives from each UK country as well as patients and the public, external stakeholders and independent public health screening experts. The group was chaired by Professor David Walker, Chair of the UK NSC. It organised 2 important pieces of work:
review of all the international published scientific literature (a systematic review) looking at how screening policy is made in many different countries around the world. This showed that the UK NSC is at least as good (if not better than) organisations which do a similar role in other countries
an in-depth survey asking people interested in the work of the UK NSC what they thought of it and how it could be improved. This involved sending a questionnaire to almost 400 stakeholders who have registered their interest in one or more of our topic areas, as well as publicising it through social media and our NHS networks. The survey ran from 15 April to 8 July 2014 and received 97 responses. We're very grateful to everyone who engaged so enthusiastically and with such thought and insight
In December 2013, the House of Commons Science and Technology Committee also launched an inquiry into national health screening. This received written and oral evidence over the summer and its recommendations were published on 29 October 2014, with the government's response on 29 January 2015. These recommendations also provided a useful contribution to the review and were fed into the deliberations of the working group.
The working group developed 24 recommendations which have now been accepted by the four Chief Medical Officers in the UK and will be implemented by the UK NSC over the coming year.
They include the development of a UK NSC code of practice, formalising the UK NSC as a government scientific advisory committee, expanding the membership of the UK NSC to widen the range of expertise and to better represent the patient and public voice, a new stakeholder conference and annual call for proposals, a clearer, more efficient and more consistent review process and further efforts to engage with a greater number of stakeholders during the review process.
So I'm really glad we've listened over the last year to so many people who have so many different perspectives on screening. It's helped out to refine our understanding and description of what distinguishes systematic population screening programmes from other large public health or clinical management programmes. It's also shown us that our criteria for appraising screening programmes have generally stood up really well. As part of the survey we asked whether the criteria were appropriate for genetic and rare conditions and the general feeling was that they do. We have altered the criteria slightly, however, to better reflect the diagnostic odyssey (the long series of tests and referrals some people go through to find out what's wrong with them) and provide more information on the test and how we measure cost effectiveness.
We've also published a news story about the review, so do take a look at that too.
We'll let you know how we're doing in terms of implementing all the recommendations in future blog posts.
UK NSC blog
The UK NSC blog provides up to date news from the UK National Screening Committee. You can register to receive updates direct to your inbox, so there's no need to keep checking for new articles. If you have any questions about this blog article, or about the work of the UK NSC, please contact the UK NSC helpdesk.