The UK National Screening Committee (UK NSC) will be holding its third annual stakeholder event in London on Friday, 24 November 2017.
The event is specifically for third sector stakeholders from patient groups, charities, royal colleges and other external organisations and we're again expecting it to be popular. Unfortunately, this means we won't have space for colleagues from PHE and the NHS. There are already lots of other ways we engage with these groups but if you have any other suggestions please let us know.
We have directly emailed a registration link to third sector stakeholders and are encouraging them to sign up as soon as possible. Any existing stakeholder who hasn't received the email can contact us via the Screening helpdesk.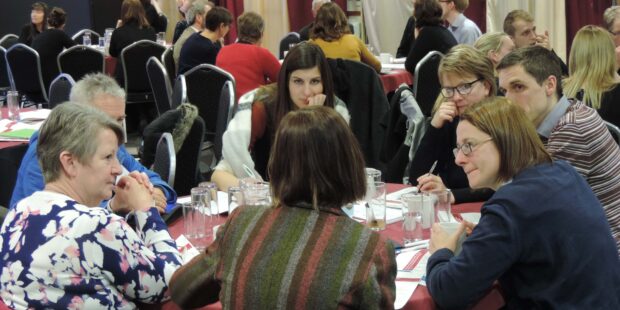 The stakeholder conference will build on the success of the previous events held in 2015 and 2016. It will look in detail at how screening programmes are developed, reviewed and modified in the changing world. Issues to be discussed will include:
ethics
inequalities
access
informed choice
This year's expert speakers will include Prof Bob Steele, Chair of the UK NSC, Dr Anne Mackie, PHE Screening's Director of Programmes, and Dr Angela Raffle, consultant in public health and expert in population screening.
UK NSC member Prof Roger Brownsword will discuss how the committee is strengthening its role in the ethics of screening. Former UK NSC member, Dr Sunil Bhanot, will give a presentation on inequalities and the work being done to reduce variation in the offer of screening services.
And Dr Louise Bryant, a senior lecturer at Leeds University, will delve into the complexities of informed choices – making sure everyone gets the right information so they can decide whether screening is right for them.
By the end of the day, delegates will have learned about and had the chance to discuss:
how the UK NSC develops a screening proposal and the options available
the process for reviewing and/or modifying existing programmes
what a quality screening programme looks like
the challenges faced in screening
what the NHS screening programmes are doing to address inequalities and access issues in screening
There will also be a chance once again to put questions to the UK NSC, so get your thinking caps on and submit your questions when registering. We look forward to seeing you on Friday, 24 November.
UK NSC blog
The UK NSC blog provides up to date news from the UK National Screening Committee. You can register to receive updates direct to your inbox, so there's no need to keep checking for new articles. If you have any questions about this blog article, or about the work of the UK NSC, please contact the UK NSC helpdesk.