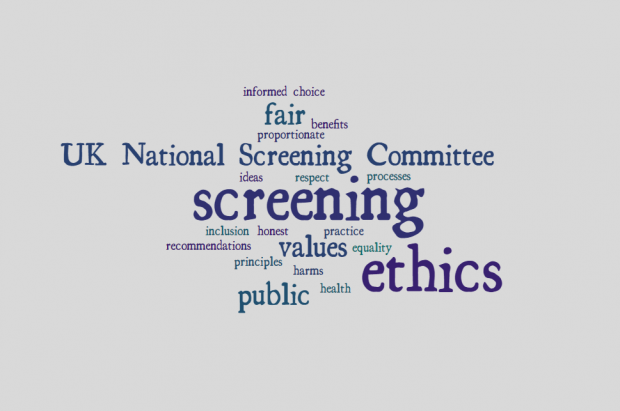 The deadline has been extended to join 2 expert groups for the UK National Screening Committee (UK NSC).
The UK NSC is the independent scientific committee which advises ministers and the NHS in the 4 UK countries about all aspects of screening and supports implementation of screening programmes.
The committee has 12 roles to fill in 2 of its expert groups: the fetal, maternal and child health (FMCH) group and adult reference group (ARG).
These groups help make sure the UK NSC makes high quality recommendations that are based on the best evidence and thinking.
We have extended the closing date for applications from Thursday, 6 April 2023, to Friday, 21 April 2023.
Varied roles
The vacancies in the ARG are for a:
public health expert
patient and public voice (PPV) member
lab expert
pathologist
The vacancies in the FMCH are for a:
geneticist
epidemiologist
lab expert
medico legal expert
rare disease expert
health visitor
fetal medicine obstetrician
paediatrician
Both expert groups meet 3 times a year. There is no payment for the roles, but post holders can claim expenses.
Apply now
See UK NSC reference groups recruitment information to find out how to submit an expression of interest.
Applications should be emailed to
screeninginformation@dhsc.gov.uk
by 21 April using the subject title 'Reference group application' and including the vacancy and the group you are applying for.
Keep up to date
The UK NSC blog provides up to date news from the UK National Screening Committee. You can register to receive updates direct to your inbox, so there's no need to keep checking for new articles. If you have any questions about this blog article, or about the work of the UK NSC, email screeninginformation@dhsc.gov.uk.