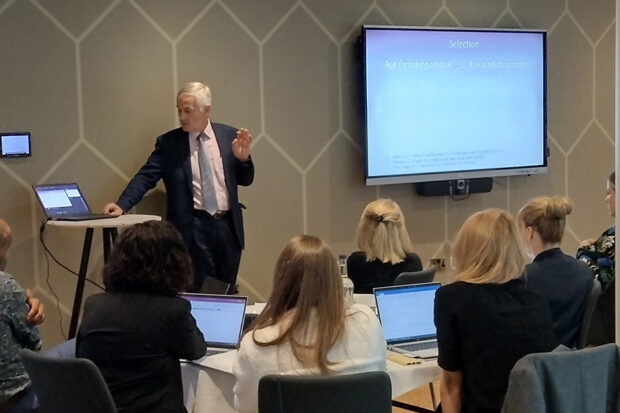 The UK National Screening Committee (UK NSC) hosted the annual meeting of the Nordic Screening Network, welcoming screening colleagues from Denmark, Iceland, the Netherlands, Norway and Sweden to London.
Delegates from the 6 countries discussed and compared current screening practice, challenges and future developments.
The meeting provided a great opportunity for us to look into similarities and differences in screening policy and practice, learn from each other and strengthen international lines of contact.
A packed agenda covered a wide variety of topics, including:
data protection challenges and screening research
prostate cancer screening proposals
breast screening age groups and risk stratification
bowel cancer screening developments
duty of candour issues
multi-cancer early detection (MCED) tests
lung cancer screening
whole genome sequencing in newborns
implementing new screening programmes
screening for spinal muscular atrophy (SMA)
next steps for cervical screening programmes, including self-sampling
Our excellent presenters gave an overview of each topic before delegates from each country contributed observations, experiences and questions.
Many thanks to the presenters and everyone who helped organise and facilitate discussions on the day. It was an excellent learning opportunity for us all and underlined the importance of international collaboration for continually improving screening policy and practice.
Iceland was suggested as the potential host country for next year's meeting – Skál to The Land of Fire and Ice!
Keep up to date
We'll post details of new screening seminars on this blog. You can register to receive updates direct to your inbox, so there's no need to keep checking for new articles.