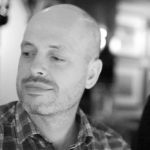 Nick Johnstone-Waddell
Nick has worked in population screening for over 20 years, most recently as lead content designer for the national screening team in Public Health England. He is currently managing editor of the UK NSC website and blog.
Related content and links
About this blog
The UK National Screening Committee (UK NSC) advises ministers and the NHS in the 4 UK countries about all aspects of population screening and supports implementation of
screening programmes.