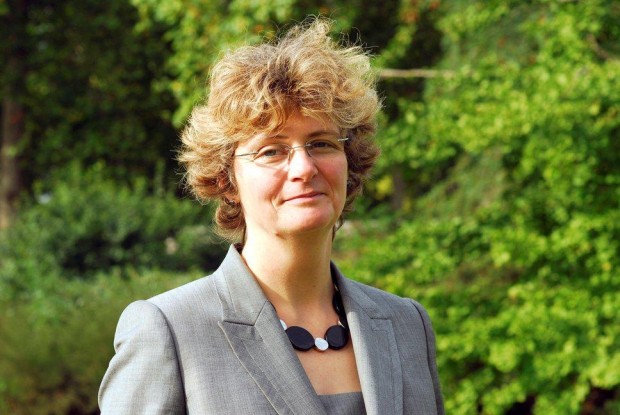 Dr Anne Mackie, director of screening in Public Health England, reflects on 2015, calling it 'a particularly exciting year for screening'.
A look back
Hi, my name's Anne Mackie and I'm the director of screening for Public Health England and I look after the evidence for the UK National Screening Committee. I'm sure most of you know who I am. I wanted to take this opportunity to reflect on 2015, which has been a particularly exciting year for screening in one way and another.
We started the year with a bang, launching the screening across England for 4 metabolic conditions. They are rare but between them hurt 30 babies a year. The screening programme has been very successful. It's rolled out beautifully and we reckon to save the lives or prevent disability of 30 newborn babies every year.
This year we've also moved screening forward for 2 fetal anomalies  - Patau's and Edward's syndromes – from the second trimester, that is a little bit later in pregnancy, to the beginning of pregnancy because we had good evidence that we could collect information and give women accurate risk of these conditions and therefore give people more time to decide what they wanted to do for their pregnancies.
It's also been a year of change within Public Health England. Julietta Patnick sadly retired towards the middle of the year and her legacy and history are still incredibly important.  We've taken the opportunity to significantly strengthen the cancer team in terms of numbers of people and expertise and now each of the cancer screening programmes has an individual programme manager – one for bowel, one for breast, one for cervix – and they're settling very well into their new roles. And along with the combined quality assurance team we're now set to make sure that the decisions we make and the evidence we use to improve screening programmes is consistent and the services, the NHS in particular, are supported to make good quality services and good quality decisions.
Finally just to show that we do change screening programmes and stop them as well we've just been told that we've got the go ahead to stop screening for rubella susceptibility during pregnancy because the MMR campaign and the MMR vaccination programme has got to the extent where we know that that is a much better way of preventing rubella in pregnancy and we've been working with immunisation colleagues to make sure that that programme is set up and run as well as it possibly can be so we prevent women getting rubella in pregnancy.
We have also within the programme started to think about the UK NSC. There was a review carried out which looked at the way that screening programmes are judged against the criteria and we found that they do continue to work for rare diseases and for genetic diseases and we have done a considerable amount of work to make sure that our stakeholders are engaged. We are writing clearer explanations of our screening programmes and we just recently held our first stakeholder conference which evaluated extremely well.
We're always open to suggestions about how we can improve the understanding of what the NSC does and so if you wish to make any comments or suggestions please contact the helpdesk.
Thank you very much and happy Christmas.
UK NSC blog
The UK NSC blog provides up to date news from the UK National Screening Committee. You can register to receive updates direct to your inbox, so there's no need to keep checking for new articles. If you have any questions about this blog article, or about the work of the UK NSC, please contact the UK NSC helpdesk.